SeaWorld Orlando Update: Aerial Photos of Future Site of New Roller Coaster & More (PART 1)
SeaWorld Orlando has a lot of new attractions, special events, and experiences in store for those visiting the park in the coming years. From reimagined festivals and new roller coasters, there is always something new to see.
Today, we will share more than 100 photos taken around the park to see what's new since our last visit, and we will also take a closer (aerial) look at the area where an all-new coaster will soon be installed. Enjoy the views!
We will begin our tour by visiting the "Sea of Legends" area of the park, which includes Journey to Atlantis and Kraken: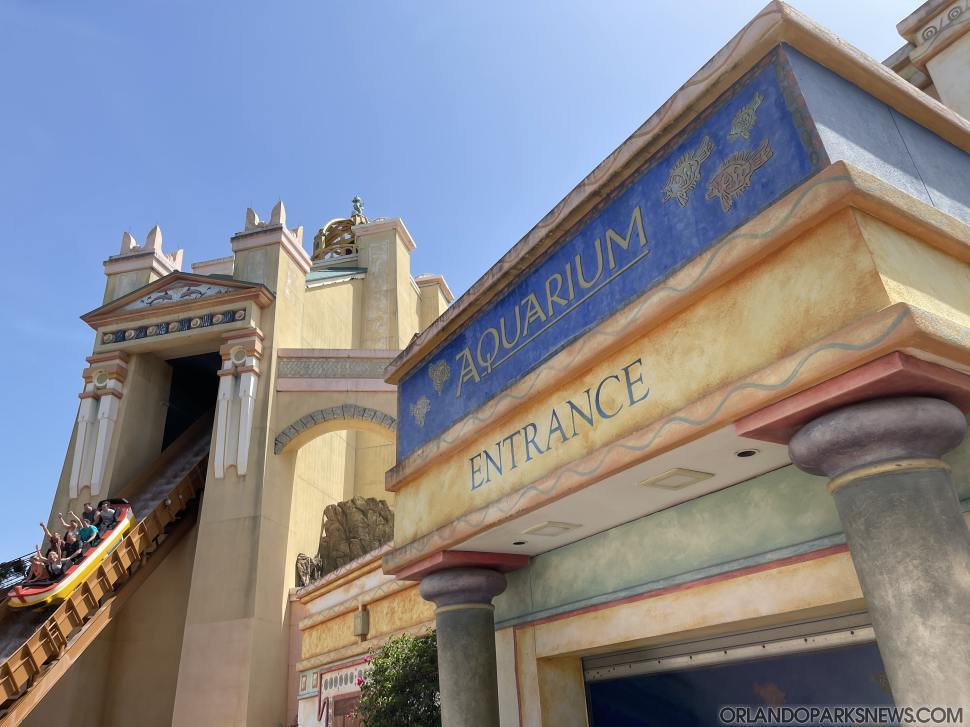 Despite all the less-than-stellar changes it received over the past few years (including the removal of numerous special effects and themed elements), Journey to Atlantis is still one of our favorite SeaWorld Orlando rides:
Much of the ride exterior needs to be repainted:
Hopefully the ride will receive the attention it deserves sooner than later:
The Kraken:
As previously reported, the egg-shaped tanks filled with eels were removed months ago. They used to be located in this small cave found near the exit of the Kraken roller coaster. The ominous background music is gone, too:
Antarctica's showbuilding looms over the area:
The bottom of the world will be our next stop:
Let's take a quick look around the Glacial Collections shop:
The penguin exhibit is still very enjoyable, but the ride was an extremely important part of the experience:
The area as a while doesn't feel as vibrant as before. A number of features are gone now:
Expedition Cafe is still a very good quick-service location: